Absenteeism in Schools due to Head Lice and Effective Ways to Stop Them!
Let Us Discuss one of the best and worry-free measure for head lice treatment. To avoid absenteeism of kids in school due to lice, Read here.
Research says that every year around twelve million children miss schools on account of lice. The National Pediculosis Association (NPA), a group in Newton, Massachusetts recommends school to send parents of children letter like one specimen below if any of the child suffers or shows sign of lice infestation:
"
A case of head lice has been reported in your child's group. Head lice continue to be one of the most prevalent communicable childhood diseases among children, and outbreaks are possible whenever and wherever children gather. Screen your child regularly and notify us immediately if head lice or their nits are detected. Working together helps protect all of children from lice infestation . Also, you can take best lice treatments for your own kid. Thank you for your co-operation.
"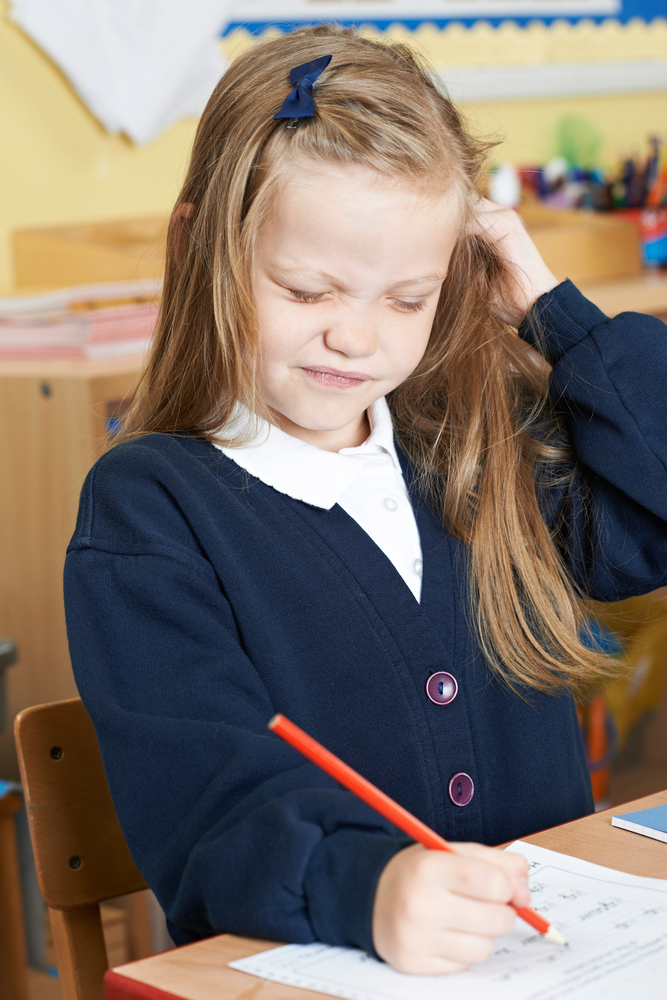 However, simply by staying at home eliminate the lice or lead to head lice treatment. On the other hand, a student is losing his/her school days. Missing school can have a turnaround effect. It sets children up to fall behind within regular, elementary studies. Further, they have to cope up with additional difficult work of completing the missed studies and being in pace with the new one.
Common Signs of head lice in Children :
Tickling sensation of one thing is moving on head, in hair or on scalp
Sores develop from scratching itches
Constant irritation
Problem in sleeping
Bumps on head, shoulders, neck
The looks of white lice eggs or small pearly objects in hair
Head Lice Scenario in U.S.
One of the commonly known facts in US is head lice are second biggest nuisance causing absenteeism of children in school after common cold and flu. Head lice is a common nuisance in US cities, so there are many chemical infused oils and shampoos available online and in local markets. No doubt they do their job well, but also our kids are prone to side-effects caused due to usage of those. TO make things worse, lice have developed resistance to harmful chemicals that form an integral part of most ingredients in common unlisted lice remedies.
Effective measures to get rid of head lice for your kid :
Now, you found out that your kid has lice infestation? What are you going to do next? Use common chemical infused treatments or look for natural options for head lice treatment?
Worry no more as there is an all natural products that will not only kill lice but also eliminate lice eggs. A perfect blend of powerful natural ingredients of neem, Coconut, and Tea-tree oils is terribly effective against lice and nits. The product is chemical-free and has a profound effect than any other chemical lice product. Lice-Nil oil is most trusted lice eliminator oil. Only 20 minutes application will kill lice and desroy nits. From common lice to super lice, Lice-Nil effectively eliminates each louse and nit, in exactly one treatment.
So you've got an exquisite choice and a kind of natural hindrance for head lice. Use LiceNil and say 'NO' to unplanned school holidays, due to head lice.